Game of Zones is about the vicissitudes of power in a hierarchical social system wherein only the conniving and the morally destitute may survive. Oh, who am I kidding? It's a goofy parody of Game of Thrones set in an Apple Store, created in 2013 as tribute to my friend Patrick for his years of kindness as my colleague and manager. In the RPG, you undertake to find the missing code for the manager's office before the store opens. Talk to your coworkers to unravel the mystery of who locked the door and why, and stumble across in-jokes that anyone who's worked in retail (but especially at Apple) will appreciate.
I created everything except the soundtrack, which is a selection from the Game of Thrones OST by the wonderful Ramin Djawadi.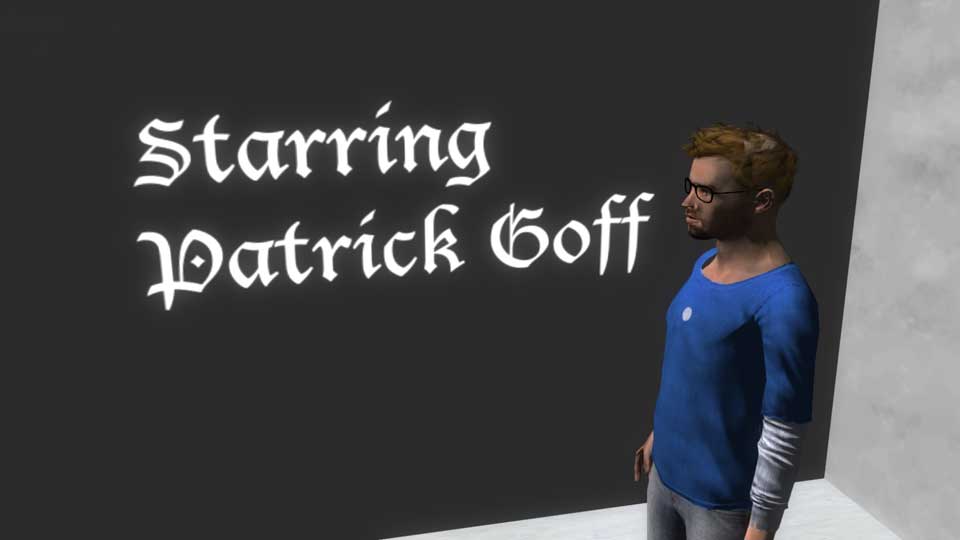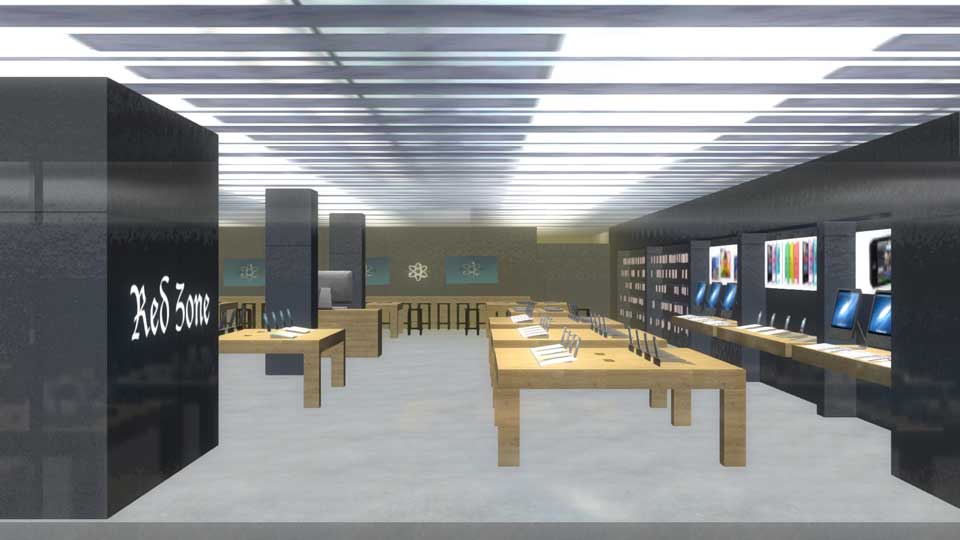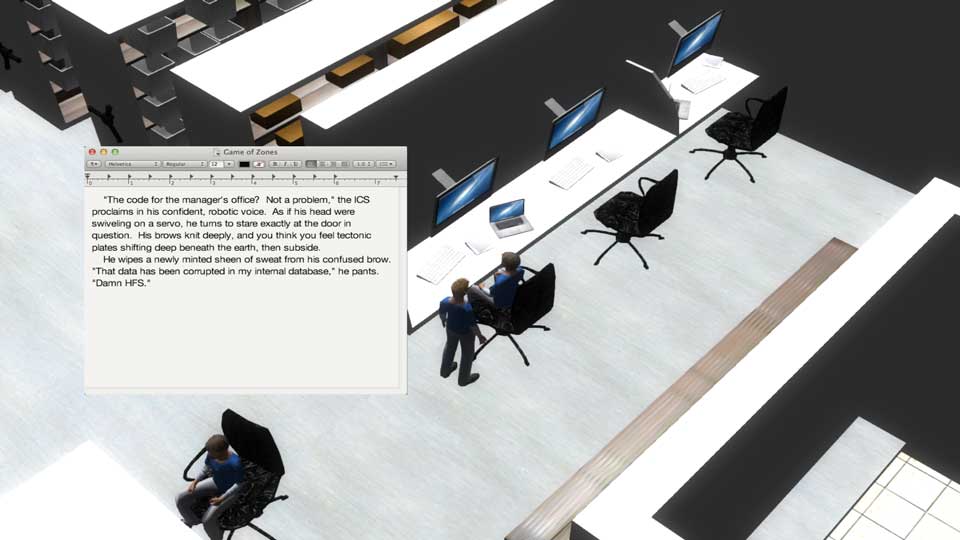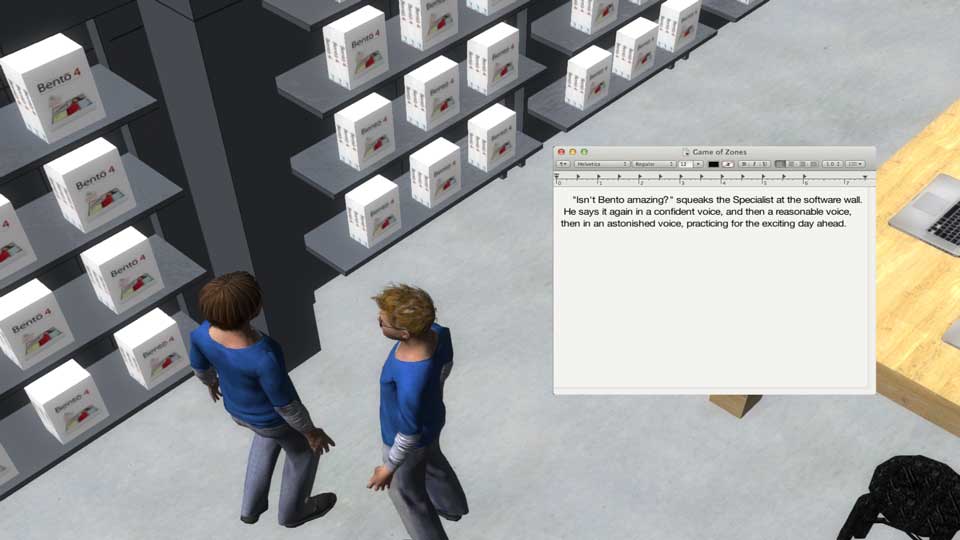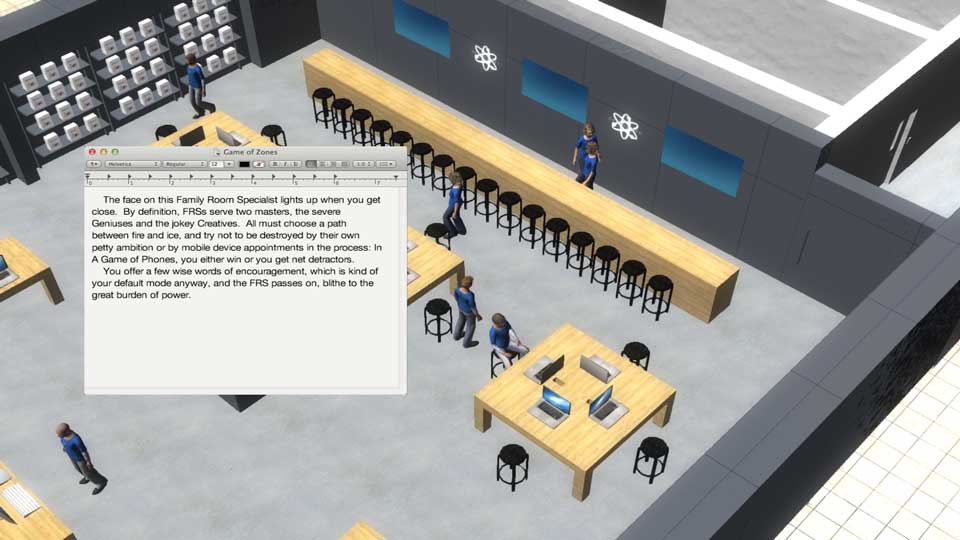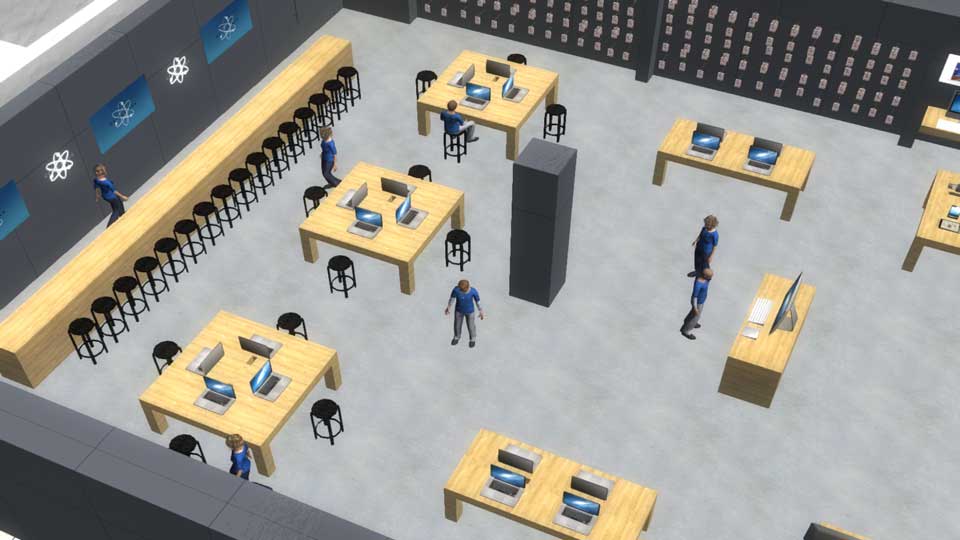 Download the playable game for Mac OS X or Windows.  I recommend a computer with a dedicated graphics card.