In Heaven and Earth, you play an underestimated patsy flung into a position of power in a galactic naval conflict. When you fail to drown, your allegiance is courted by both sides: the religious progeny of mankind, exiled from Earth, and the atheist usurpers who displaced them. Command fleets of customizable ships. Manage their systems in realtime (with pause) on an abstract tactical map. Outflank, use formations, micromanage individual abilities on equipment, earn and spend on outfitting: fight outnumbered and outgunned, but never outwitted.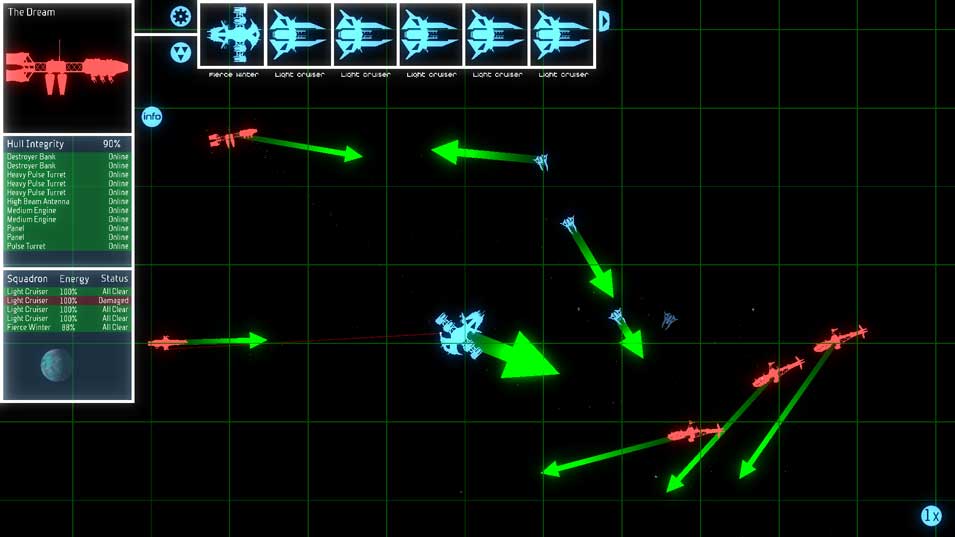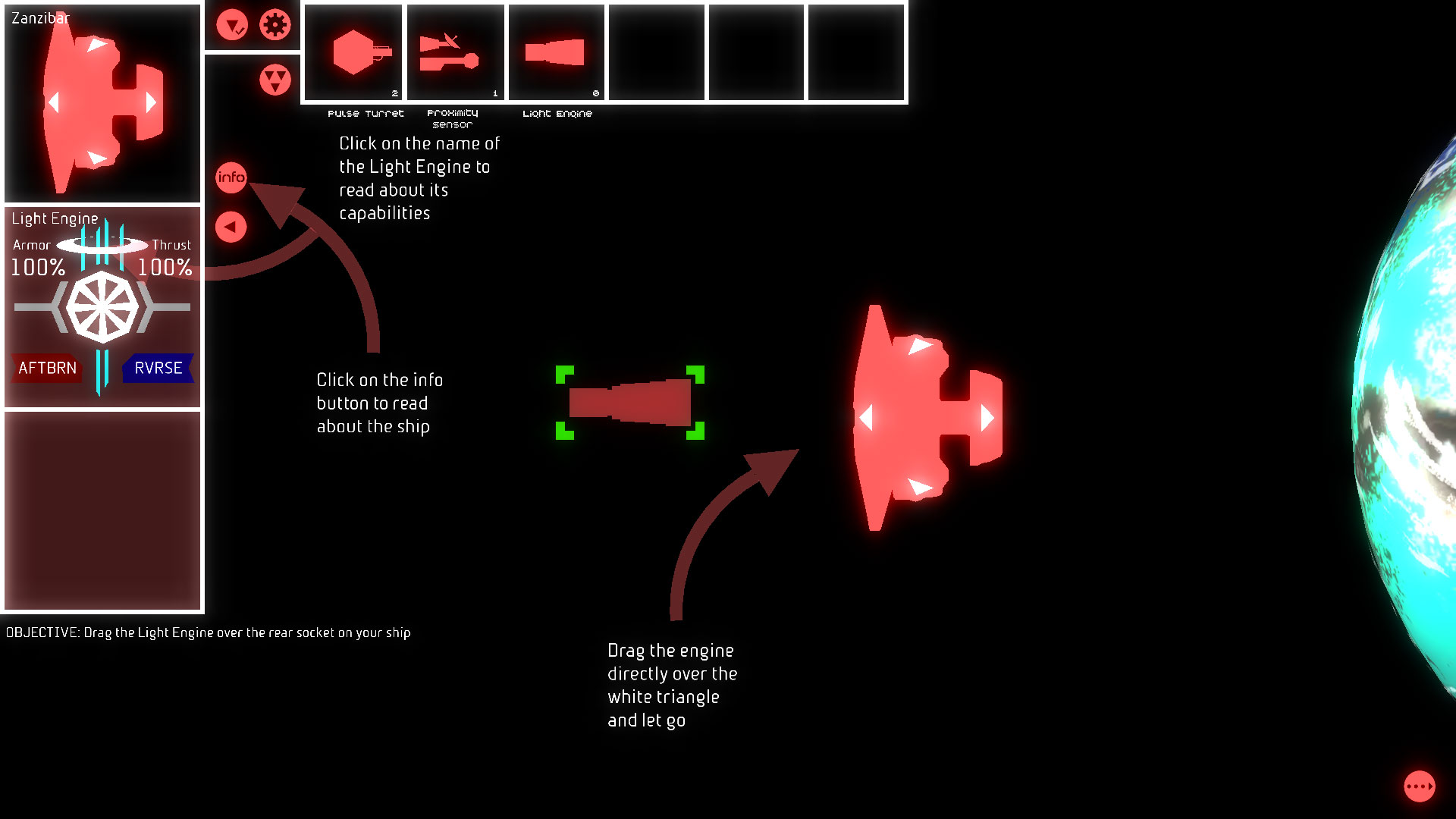 Reveal a rich, literary story about the role of belief systems in a universe where "heaven" cannot be identified by pointing up. When we have long lived among the stars on strange planets too far away for thought, when our bodies and brains have adapted to environments that redefine the trappings of "paradise" or "torment," when science has proven as inadequate for understanding as religion, does the conflict between them make sense anymore?
Download a demo with three playable levels for Mac OS X or Windows.