TV Tycoon is a game simulation of network television management. You adopt the role of one of several television networks, each of which have different victory conditions and advantages / disadvantages. As the commissioner of that network, you choose how much to spend on new program development, where to schedule your shows on a virtual TV schedule, and whether to cancel or rearrange them based on their performance with different audience demographics. Random events affect your audience's tastes and can interfere with or assist the ongoing production of your television shows.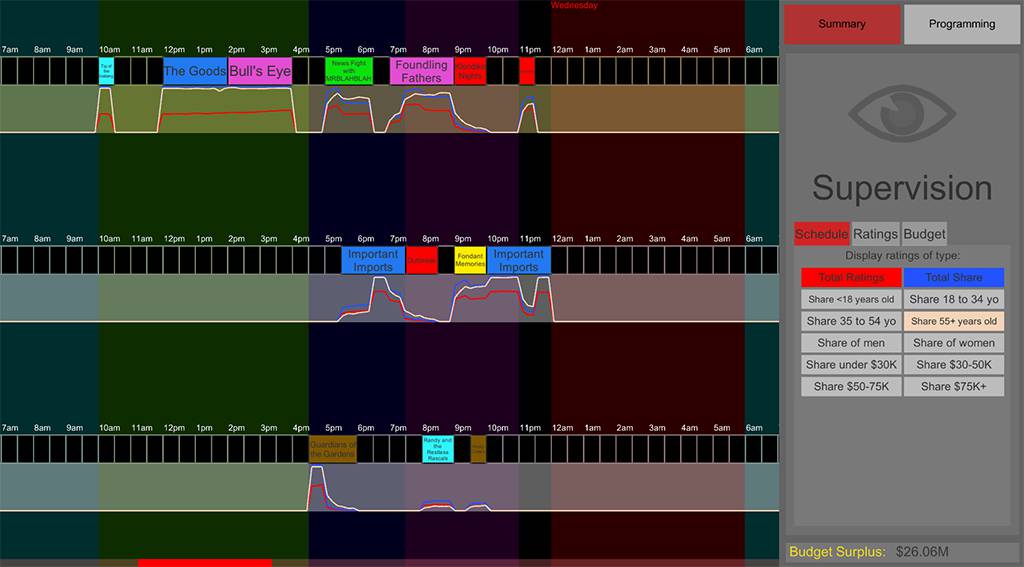 Detailed data about the performance of your shows and your network allow you to execute clever strategies in order to dominate—or at least survive—on daytime, primetime, and late night TV.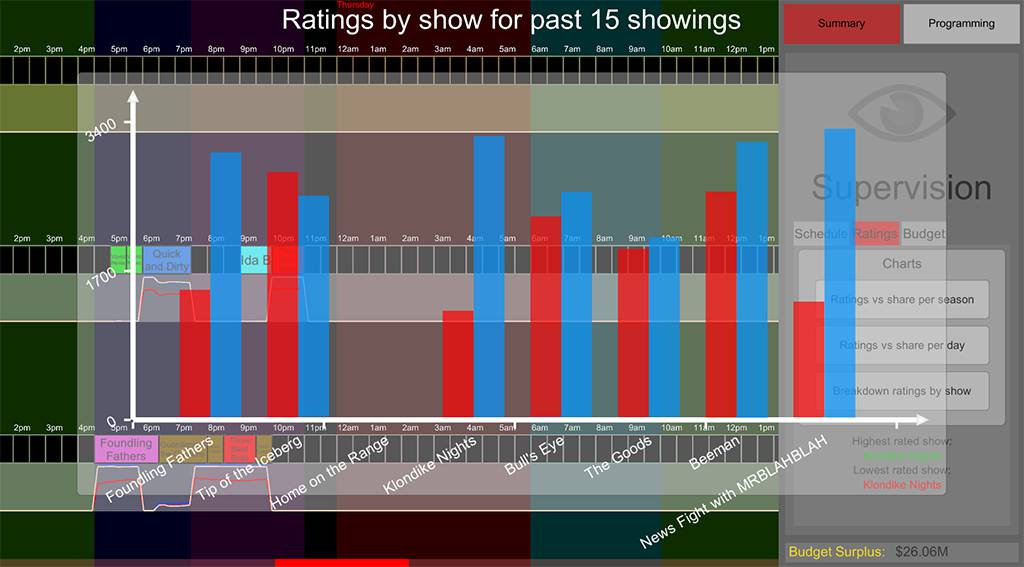 TV Tycoon was created as a learning game for Pima Community College's Survey of Digital Arts course in order to involve students in the decision-making process of television network executives and to invigorate teamwork and collaboration in the classroom.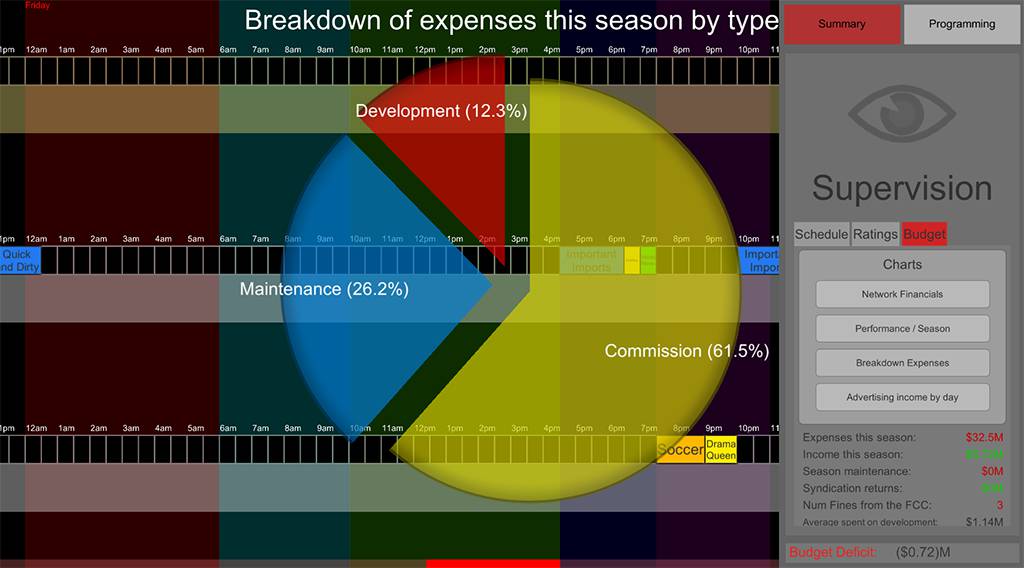 A recent build of the game can be downloaded for macOS or Windows.